Well.. I think spring is finally here, the grass is getting green and there are buds on the trees.. was starting to think that we would just miss spring and go right into summer.
This week had been a different one for me that is for sure, working nights for the first time in a long time took it toll on me ,, real tried but in a good way, learned a lot mostly what not to do, and just how much more I need to learn to do the job well, most of which is mind work... new to me computer stuff, but that is a good thing,,
As for sewing not much got done,, just too tried to sew, got some work done on second Asian quilt but not as much as I had hoped but later this afternoon I hope to get it done , at least the free motion quilting, binding will have to get done thought next week if I am up to it
Now to The New Toy.. I got a email about winning a contest from the quilt show .com , so I sent them my contact info and l did not think anymore of it, though maybe it was a pattern or a fabric sample, fast forward to this week,, on Tues morning my buzzer goes, waking me up,, working nights .half asleep.. who in the world would be buzzing me .. I open the door to the post man. he has a large box, I look a little confused, he asks my name and I say yes that is me , I sign for the package and hall it in to the apt. thinking to myself what is this? boy was I in for a big surprise , open the box and it is a accuquilter!!
http://www.accuquilt.com/
I did not know what it was so I went online and looked it up.. wow. I still cant believe it. I never win anything!! here is some pics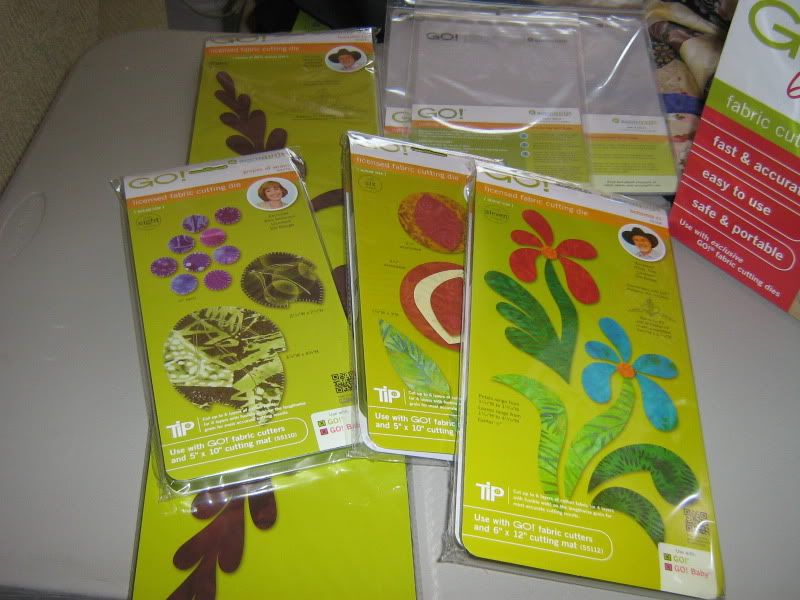 dies and cutting mats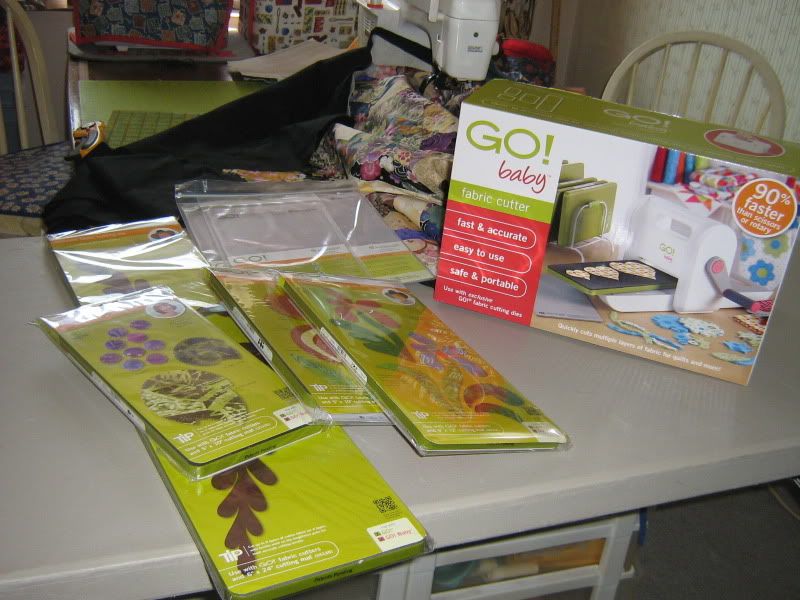 everything wow!
the cutter

I

have not played with it yet, but hope to later today.. I don't do applique but I am thinking of getting the dies that cut squares and strips , might sell the dies that came with it and use the funds to buy what I will use





happy sewing to all