It is a bit of a rain day here, but that is ok, I go on my annual camping trip next week so let it rain now. Hope all is well with everyone,
I have been working on my sample hexi project and it is going good, it is all pieced and appliqued to the top, I sewed in on using one of my sewing machines , not mama janome but baby janome, I have not used this machine in a bit and it needed to be used, it is not good have them just sit, and for the quilting I am going to use my backup machine janome qc (little sis to mama) , just to keep all the heard in working order
I have not heard from Ally this week as to how she is doing on her project but I will update you all when I can,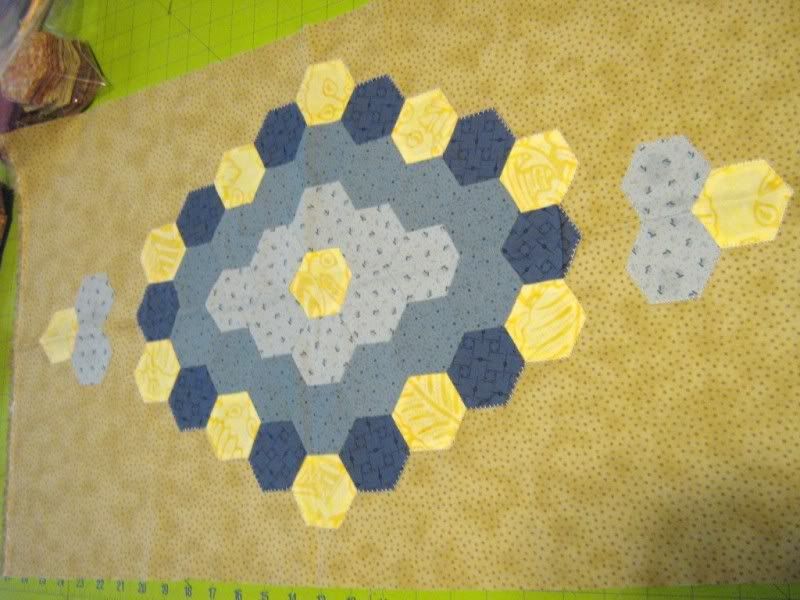 the top of runner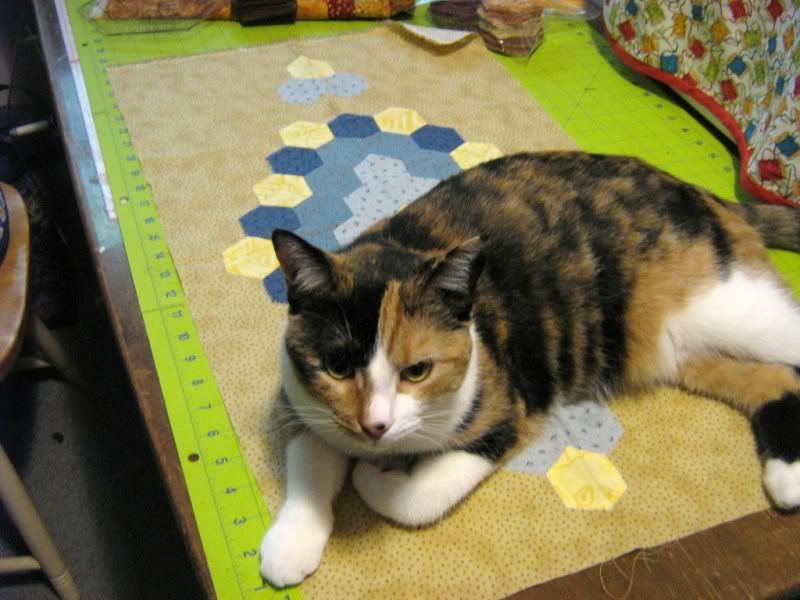 Smidge being Smidge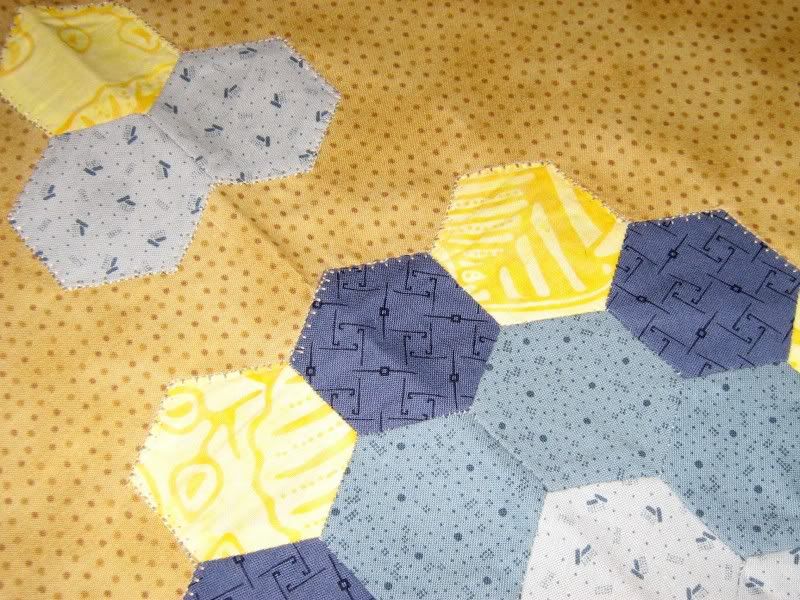 close up of applique stiches
Now for some not so good things,, As I had feared things are not good at work. I was told that I would not be keeping my new position,, and was being demoted down two work positions, so I am back down to starting rate, I guess it is better than no job, but I am feeling really low right now, it is really hard to keep going in and doing what I do, when I feel this way, but I have to ,,,,,, who knows what will happen in the next little while , have to wait and see..
happy sewing to all